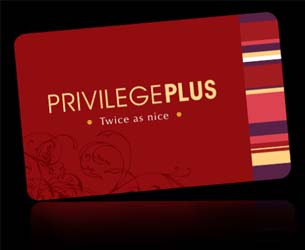 Privilege Card
Bhagwati Hospital is one of the most modern hospitals in Badlapur offering wide range of medical facilities under a single roof. It is uniquely designed to deliver high quality health care services with a personalized touch at very affordable prices.
A comprehensive health care plan is part of our innovative concept emphasized in order to provide preventive diagnostic and curative health care which is of high quality, cost-effective and time sparing so as to be able to serve our clients better.
With immense pleasure, we wish to introduce you to the prestigious family by extending our exclusive privilege card membership to you and your family and hope for an enriching association with you.
Privilege Card
Privilege Card, you become a member of a world class medical institution, are able to access a host of medical benefits, and are eligible to be a part of medical awareness drives initiated by Bhagwati Hospital.
The Privilege Card Program helps you to save money on your day to day preventive, pre & post hospitalization medical expenses
Discount
• 10% - OPD Consultations
• 10% - OPD Procedures
• 15% - OPD Diagnostics (for in-house tests only. Not applicable for out-sourced tests)
• 10% - Wellness Packages
• 10% - Physiotherapy (on prior appointments)
• 10% - Emergency Services (including consultations, procedures and day-care services)
• 5% - Hospitalization

Other Benefits
• Admission & appointment priority
• Invitation to health camps organized by the hospital
• Invitation to regular interactive health talks

Terms & Conditions
• Members must present their Privilege Card in order to redeem the discount during the tenure.
• Card Price (all inclusive):
• 1 Member = Rs. 200/-
• 3 Members= Rs. 500/-
• 4 Members= Rs. 600/-
• Validity of the card is for the period of 1 year from the date of issue. After that, a new card will be issued on payment.
• In case the patient is insured/sponsored and the hospital has an agreement with such insurance company/sponsor, such agreement will prevail first. The hospital shall apply discount on the uninsured/non-sponsored portion of the bill only.
• In the event of lost or damaged card, duplicate card can be issued with same terms and balance tenure on payment of Rs.100/- extra.
• All the payments to be drawn in favor of Bhagwati Healthcare Pvt.Ltd. through swipe and/or Cash.
• The card is not transferable or exchangeable; fee shall not be refunded once collected, even on cancellation.
• New card will be activated & can be used only after 15 days of the registration.
• For new born babies, cards can be registered only after the birth.
• The card is applicable only for Resident Indians domiciled in the country and not for NRI's.
• Renewal does not require activation, if the card is renewed before expiry month. Post expiry period, no privileges will be applicable and a new card needs to be taken.
• New cards can be collected from the hospital within 15 days after registration and renewal cards within 7 days post renewal.
• To avail privileges, services are to be availed either after the activation period or before the validity ends.
• Legal issues, if any, will be dealt under Mumbai jurisdiction only.
• All rights and discretion are reserved with Bhagwati Healthcare Pvt.Ltd.
• Terms, conditions & privileges are subject to change without prior notice.