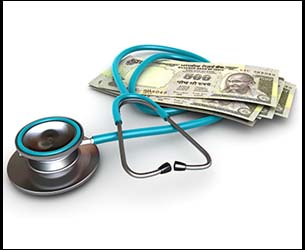 Cashless Mediclaim
Cashless mediclaim service offers an insured person the benefit of availing medical treatment at our hospitals, without having to pay from his/her own pocket. Hospitalization bills, up to the sum insured are directly settled by the insurance company. In this process, prior approval of the TPA (Third-Party Administrator) is required.
If cashless mediclaim facility is offered in your health insurance policy, you need not run around arranging funds at the time of medical emergency. This cashless mediclaim service can be availed only in network hospitals of the insurer and we are empanelled under many insurance companies.
Thus, we can say that under such facility, the insurer directly pays to the hospital for the customers' medical treatment. And the insured is saved from running for money at a crucial time.
Cashless mediclaim service is of two types:-
Planned Claim- When an insured is aware of the hospitalization two-three days in advance, it is called planned hospitalization. In this case, the customer is advised to take a pre-authorization at least a few days before the scheduled treatment. One can obtain the pre-authorization forms from the hospital desk or the third party administrators (TPA) website.
Emergency Claim- When an insured person or a family member requires immediate hospitalization, either due to grave illness, an accident or any other crisis situation, it is known as emergency claim.
One must understand that it is important to inform the insurance company at the earliest about the on-going emergency treatment/surgery. Customers can ward off unnecessary hassle by carrying along their cashless card, policy number and the contact details of the insurance provider.