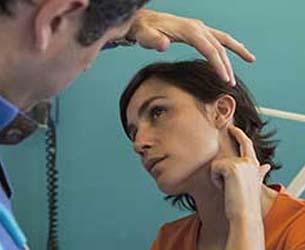 Ent Services
An ultrasound is also a helpful way to guide surgeons' movements during certain medical procedures, such as biopsies.
Facilities Available :
• ENT Consultation
• Diagnostic Nasal Endoscopy
• Diagnostic Flexible & Rigid Laryngoscopy
• Vertigo Clinic
• Voice Clinic
Our operation theatre has some of the most advanced facilities and medical equipment.
Speech Therapy :
Speech Therapy is routinely done for various speech problems like stammering, articulation problems, loss of speech after stroke, unclear speech, delayed speech and language in children, speech problem in case of Parkinson's disease and other neurological problems, swallowing problems (Vital Stim Therapy along with Traditional Therapy Approaches), delayed speech and language with hearing impairment, autism, cerebral palsy, attention deficit and hyperactivity disorder, mental retardation, down's syndrome etc. Voice analysis (computerized assessment of voice) and Voice Therapy is routinely done in cases of hoarseness and harshness of voice, vocal cord palsy, professional voice disorders, high pitched voice in males (Puberphonia), and other voice problems, in both children and adults.